The neuroscience of mindfulness, with Ruby Wax and Ash Ranpura

Lunchtime webinar
13:00 BST Thursday 22nd April 2021
---
We are excited to offer this chance to discuss the neuroscience of mindfulness with Ruby Wax and Ash Ranpura.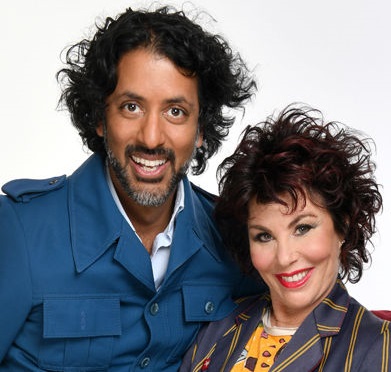 Ruby and Ash, with Gelong Thubten, recently co-authored the best-selling book on mindfulness and neuroscience entitled How To Be Human: The Manual.
Ruby Wax is one of the BNA's Patrons, and is a successful comedian, TV writer and performer of over 25 years. She also holds a Master's degree in Mindfulness-based Cognitive Therapy from Oxford University, and was awarded an OBE in 2015 for her services to mental health. As well as How to be Human, she is the author of books Sane New World and A Mindfulness Guide for the Frazzled and has toured all over the world with the accompanying one-woman shows. In March 2017 she launched Frazzled café in partnership with Marks & Spencer and in November 2017, she was announced as the president of the UK's leading relationship support charity Relate.
Ash Ranpura is a neuroscientist and clinical neurologist who has been active in brain research for over 25 years. He received his bachelor's degree from Yale University, his M.D. from the Medical College of Ohio, carried out Ph.D. research at the Institute of Cognitive Neuroscience in Queen Square, London, and completed his residency in clinical neurology at the Yale-New Haven Hospital. He lives in Somerset with his wife, the novelist Susan Elderkin, and their son.
The format will be a panel discussion on the neuroscience of mindfulness, led by a representative of the BNA, with plenty of time for meaningful Q&A with attendees.