About BNA2021
In April 2021, in partnership with the UK Dementia Research Institute, the British Neuroscience Association will host its fifth Festival of Neuroscience, this time taking neuroscience to the seaside in Brighton, UK.
The ambition and scope of the BNA Festivals make them unparalleled across neuroscience. There are two aspects of the Festivals which make them unique:
They bring together multiple organisations with an interest in brain research at a single, shared event, creating a novel, multi-organisation forum featuring all areas of fundamental research in neuroscience and psychology, from both academia and the commercial sector, plus clinical expertise in neurology and psychiatry.
In addition to being an international science conference, a full programme of public events takes place as well. Past Festivals have seen a rap performance about consciousness, lunchtime talks, sessions in schools, and much more.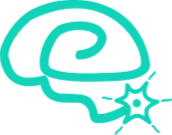 Key Dates