Misfolding - Audio Visual Works Inspired by Science
A commissioned series of five audio-visual works drawing inspiration from scientific research to explore protein misfolding in Alzheimer's disease.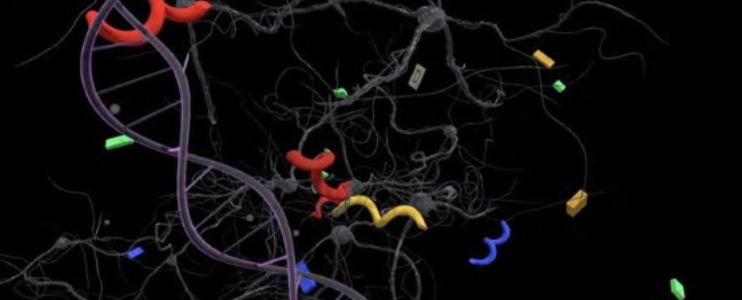 Where: Phoenix Art Space, 10-14 Waterloo Place, Brighton, BN2 9NB
When: Wednesday 19 to Sunday 23 April 2023 (Drop ins: 11am to 5pm)
Live performances: 22 April - 2.30pm and 3.30pm (Booking required).
Who: Ages 14+
"Misfolding" is a collaborative project between artists, researchers and faculty from the University of Sussex and the award-winning music-theatre ensemble Electric Voice Theatre.
The works seek to creatively communicate the highly complex biological processes that underpin Alzheimer's disease. Importantly, notes of hope are incorporated to reflect the scientific progress made, and a sense of positivity for the future.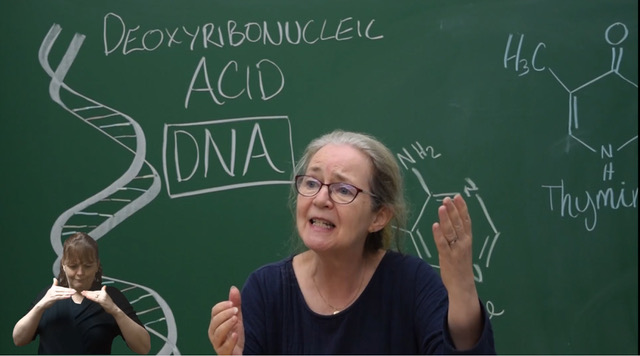 In 2021, members of a research group studying the biology of Alzheimer's disease in the School of Life Sciences met with artists from the School of Media, Arts and Humanities and musicians from Electric Voice Theatre to participate in a workshop where elements of the science behind Alzheimer's disease were explained, discussed and interpreted.
The result is a collection of thought-provoking pieces that simultaneously inform and educate, but also challenge our perception of dementia in imaginative, abstract and often moving ways.
Members of the public can drop in any time between 11am and 5pm over the four days or book onto one of the BSL interpreted live performances on 22 April. See links below:
Saturday 22 April, 2.30pm - BOOK HERE
Saturday 22 April, 3. 30pm - BOOK HERE