Confirmed supporters

We're excited to be working with the following organisations to deliver the 2023 International Festival of Neuroscience, and very grateful for their support. Please also see our list of Partnering Organisations, who are also pivotal to creating the event.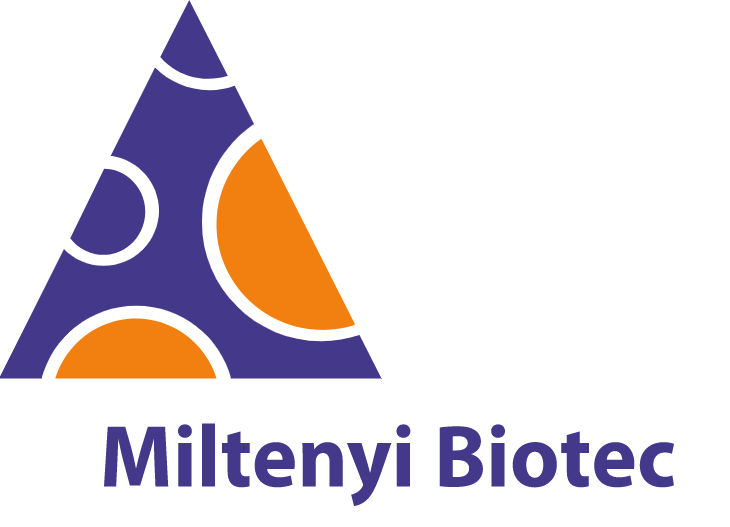 Miltenyi Biotec is a global provider of products and services that empower biomedical discovery and advance cellular therapy. Our innovative tools support research at every level, from basic research to translational research to clinical application. This integrated portfolio enables scientists and clinicians to obtain, analyze, and utilize the cell. Our technologies offer solutions for cellular research, cell therapy, and cell manufacturing. Our more than 30 years of expertise spans research areas including immunology, stem cell biology, neuroscience, cancer, hematology, and graft engineering. In our commitment to the scientific community, we also offer comprehensive scientific support, consultation, and expert training. Today, Miltenyi Biotec has more than 4,000 employees in 28 countries – all dedicated to helping researchers and clinicians around the world make a greater impact on science and health.
Foe more information Two complete neuroscience workflows | Newsletters and offers | Miltenyi Biotec | Great Britain
---
Gold:
Compass Pathways - stand 45
Mental health and wellbeing sponsor
COMPASS Pathways is a mental health care company determined to build the future of mental health care for patients living with often invisible, yet profoundly debilitating conditions. We are developing innovative therapies and, when appropriate, combining them with psychological support and next-generation digital tools to forge new, sustainable mental health care pathways.
Our investigational COMP360 psilocybin therapy is currently undergoing phase 3 investigation in treatment-resistant depression. We are also assessing COMP360 in anorexia nervosa and post-traumatic stress disorder, across multiple clinical studies.
Learn more https://compasspathways.com/
---
Scientifica - stand 29

Electrophysiology and multiphoton imaging sponsor

Scientifica is the world's most trusted provider of electrophysiology and imaging systems.
Our global team of experts empower you to push boundaries and achieve your research goals, through high-quality product design, technical guidance, and first-class support.
We offer a range of innovative solutions for patch clamp and in vivo electrophysiology, multiphoton imaging and optogenetics, from fully integrated set-ups to individual components to suit your needs. Our wide variety of support, including technical guidance, training and installation, enables you to perform your experiments confidently and reliably.
Our resource centre is packed with invaluable content, from technical application notes and lab hacks to early career advice and live research vacancies. All content is focused around giving you the tools to develop your experiments and skills.
We are looking forward to seeing you and hearing about your research. Make sure you pop by our booth to discuss how we can help you achieve your goals.
For more information visit the Scientifica website
---
LifeArc - stand 13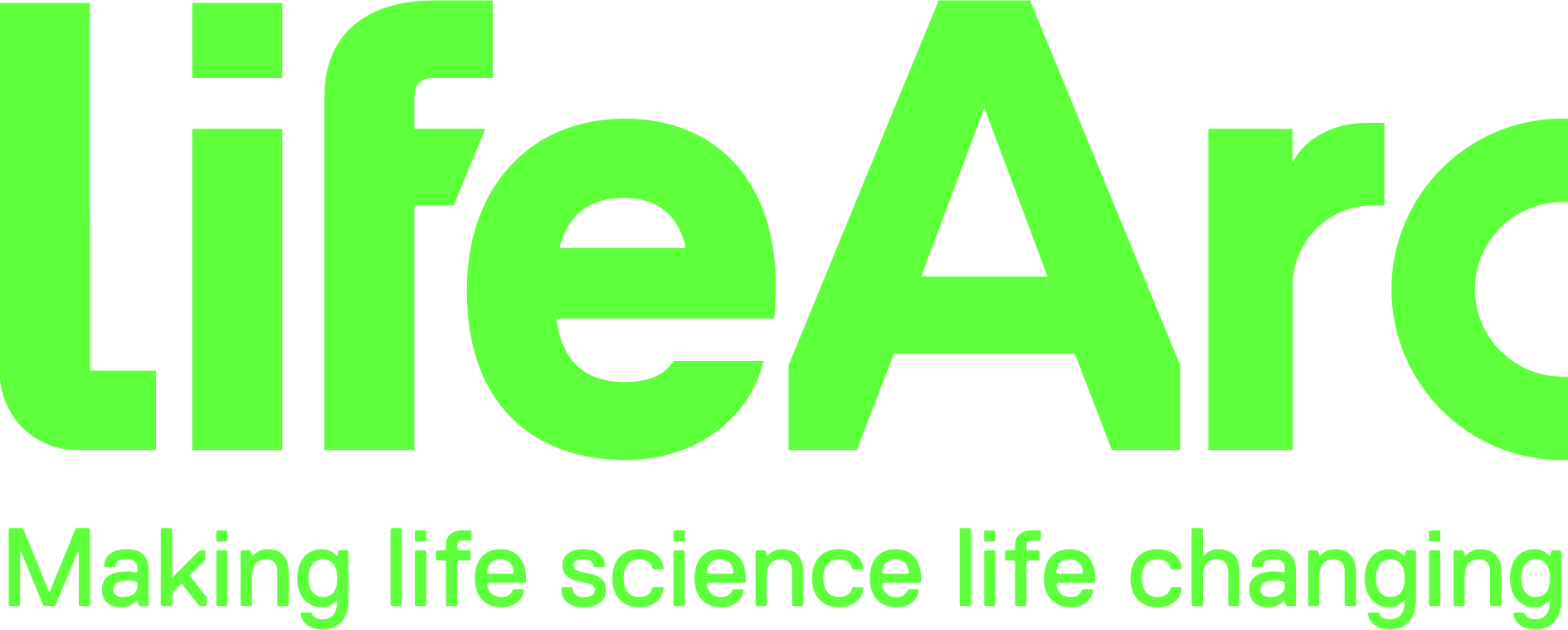 LifeArc is a self-funded medical research charity. Our work advances the translation of early science along the path to healthcare treatments or diagnostics. We have been doing this for more than 25 years and our work has resulted in a diagnostic for antibiotic resistance and four licensed medicines. Our success allows us to explore new approaches to advise, research and fund translation. Our model is built on collaboration, and we partner with a broad range of groups including medical research charities, research organisations, industry and academic scientists. We are motivated by patient need and scientific opportunity. To find out more, visit lifearc.org
---
Silver:
Discovery Park Neuroscience Hub - stand 34
Translational sponsor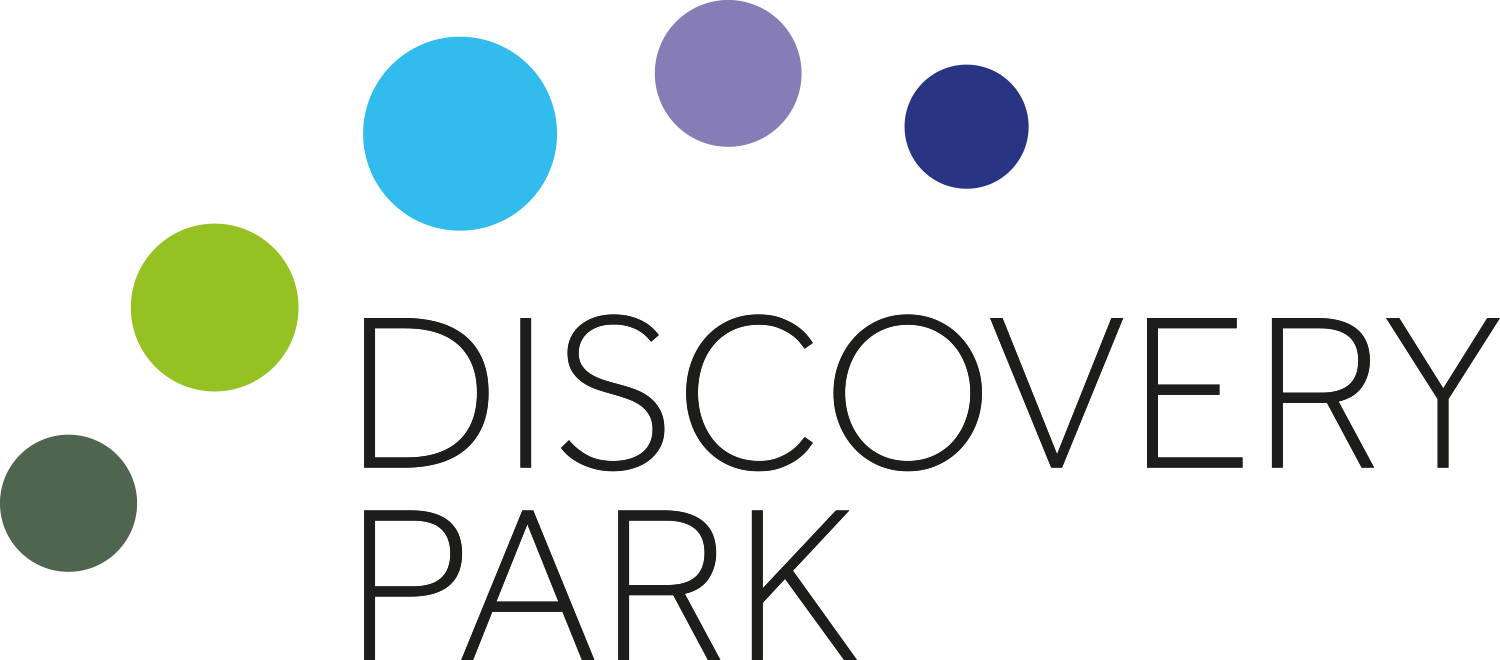 Discovery Park's mission is to become a world leading science park over the next five years, driving improvements in healthcare through innovation and collaboration.
Located in the East of England's life sciences cluster, with close links to London, Stevenage and Cambridge, Discovery Park is a cornerstone of the UK healthcare sector. Building on its unique scientific heritage, it is the home of innovation, attracting companies large and small to its vibrant environment and excellent facilities. To find out more visit https://discovery-park.co.uk
---

Bio-Techne - stand 31
Careers sponsor
Bio-Techne empowers researchers in Life Science and Clinical Diagnostics by providing high-quality reagents, instruments, custom manufacturing, and testing services. Our family of brands creates a unique portfolio of products and services.
Science is our passion; it drives us to collaborate, develop, and manufacture award-winning tools that help researchers achieve reproducible and consistent results. Whether you are at the cutting edge of academic research, translating basic discoveries to therapeutic leads, or at a facility that requires the highest level of diagnostic testing, our innovative products and services provide the solutions you need to achieve success.
---
Akrivia Health - Stand 29b
With the largest and richest repository of real-world data in ne

uroscience, linked with an extensive clinico-genomic dataset, Akrivia Health are global leaders in the application of Real World Data for mental health and dementias.
Our AI-driven SaaS research platform delivers unprecedented depth in patient characterisation enabling our clients to accelerate their clinical trials, better understand disease outcome, burden and intervention efficacy, identify potential targets for new molecules, and optimise patient outcomes through insights drawn from decades of medical history.
Our aim is to enable a new generation of precision neuroscience, to alleviate the burden in one of the world's most pressing medical needs.
Akrivia Health delivers unprecedented depth in patient characterisation with over 17 billion data points, enabling our clients to accelerate their clinical trials from target product profiles to feasibility to recruitment. We help to better understand disease outcome, burden and intervention efficacy, identify potential targets molecules, and optimise patient outcomes in mental health and dementias.
Headquartered in Oxford, England.
---
Supporters: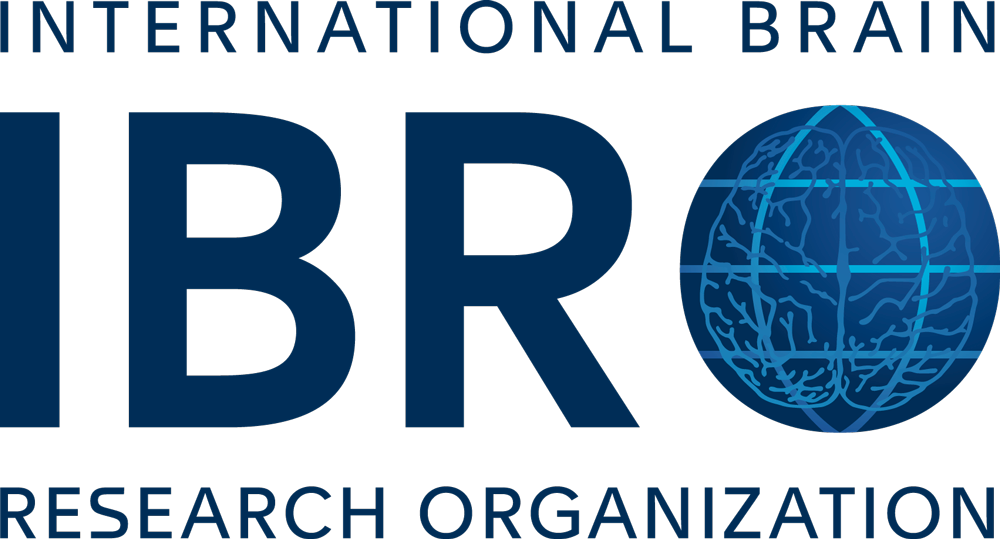 The International Brain Research Organization (IBRO)
Supporting training opportunities for early career researchers
IBRO is the global association of neuroscience societies established in 1961 that aims to promote and support neuroscience around the world through training, education, research, outreach and engagement activities, and the publication of our two journals, Neuroscience and IBRO Neuroscience Reports.
We are very grateful for the support from IBRO, in particular the 'career speed-dating' activities for students and Early Career Researchers.
---

DeepMind - Stand 37
Sponsor for the 'Lived experience' plenary, 'Neuroscience and neurodiversity'
DeepMind is a team of scientists, engineers, ethicists and more, committed to solving intelligence, to advance science and benefit humanity.
When DeepMind was started in 2010, there was far less interest in the field of AI than there is today. DeepMind developed the field by taking an interdisciplinary approach, bringing together new ideas and advances in machine learning, neuroscience, engineering, mathematics, simulation and computing infrastructure, along with new ways of organising scientific endeavour.
At the heart of DeepMind's mission is the commitment to act as responsible pioneers in the field of AI, in service of society's needs and expectations.
DeepMind joined forces with Google in 2014 to accelerate their work while continuing to set their own research agenda. Their programs have learned to diagnose eye diseases as effectively as the world's top doctors, to save 30% of the energy used to keep data centres cool, and to predict the complex 3D shapes of proteins - which could one day transform how drugs are invented.
---
Psychiatry Consortium - Stand 62
Opening Reception sponsor, and supporter for the 'Building Bridges Between' workshop Impactful hypotheses in translational psychiatric neuroscience: a critical appraisal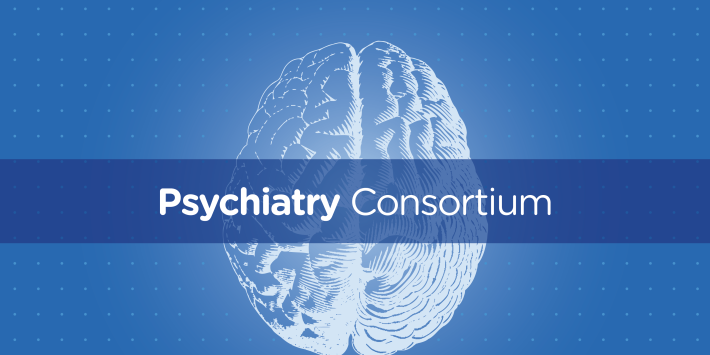 ---
Exhibition-Plus: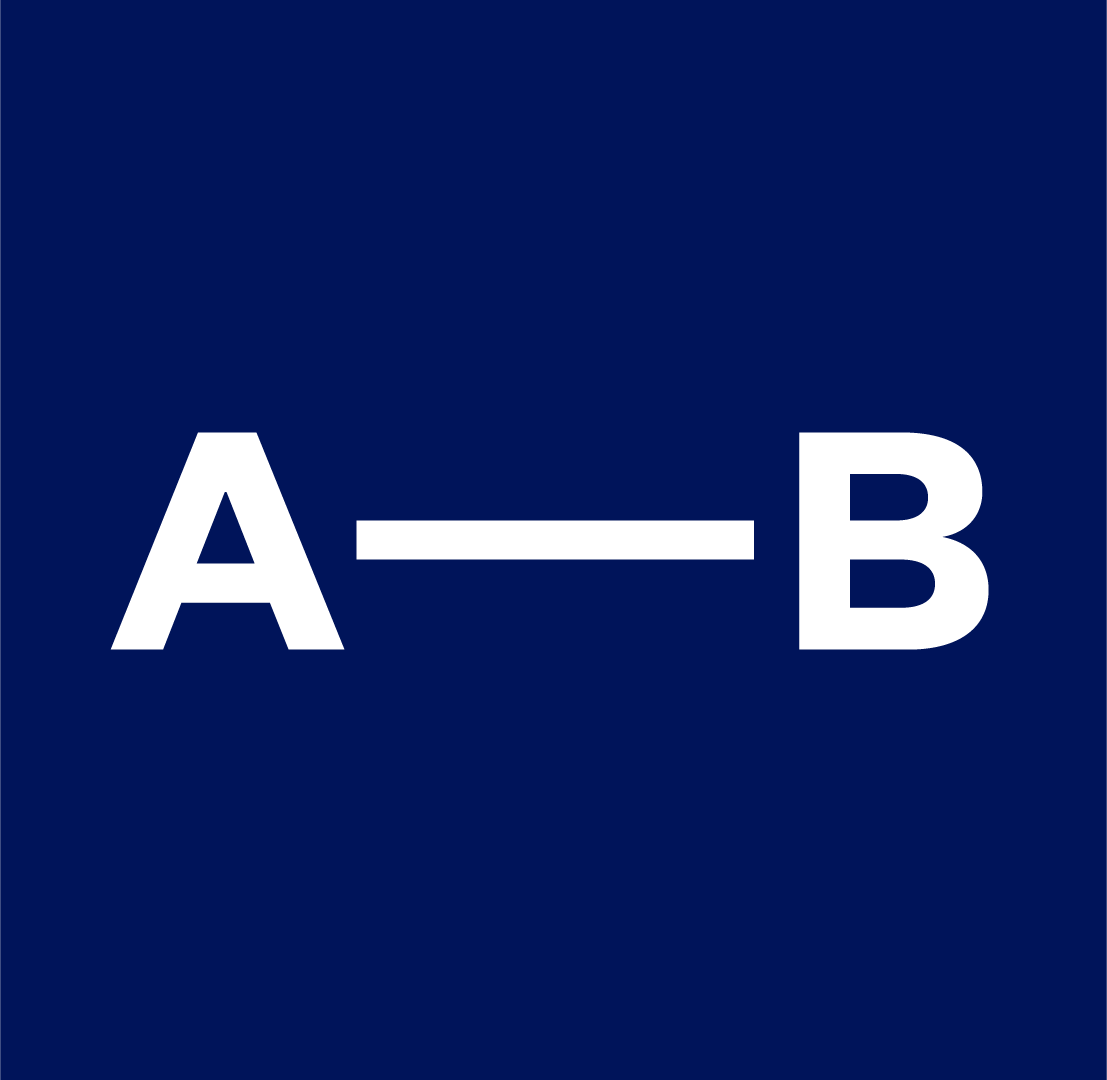 Arca Blanca - stand 4
Arca Blanca is an integrated consulting and data company resolving complex growth and profitability challenges, enabling companies to embrace uncertainty, evolve and prosper. We do this by combining expertise in artificial intelligence with a deep knowledge of how businesses operate.
To learn more visit https://arcablanca.com/
---
Atlas Antibodies - stand 44

Atlas Antibodies is a Swedish biotechnology company supporting leading research worldwide through providing affinity-purified monoclonal and polyclonal antibodies and control antigens. Our product portfolio extensively covers human proteins in cells, tissues, and organs.
Atlas Antibodies is the original manufacturer of primary monoclonal and polyclonal antibodies targeting a broad spectrum of markers relevant to neuroscience research and tailored for use on human and rodent tissue samples. Discover our markers for neuroinflammation, glioma, cortical layers, neural stem cells and lineage.
With our roots in the Human Protein Atlas project, an integration of antibody-based imaging, proteomics, and transcriptomics, our antibodies are selective and specific for their target proteins through our extensive validation process, ensuring reproducible results.
We support you in your research. Our scientific support content and newsletter provide you with timely information about new product releases, research highlights, posters, infographics, and much more. In addition, our website contains informative white papers, protocols, guides, roundups of recent research papers, and blog posts.
We're growing fast, having acquired two companies in 2021. UK-based HistoCyte Laboratories produces high quality, reproducible cell line controls for same-slide use in histopathology. Evitria is a world leading, global recombinant antibody expression service provider located in Zurich, Switzerland.
For more information contact https://www.atlasantibodies.com/
---
BioLegend UK Ltd - stand 61

BioLegend creates world-class, cutting-edge antibodies and reagents across a diverse set of applications for neuroscience research—from phenotyping neural cells with flow cytometry to quantifying protein aggregates with immunoassays to generating resounding imagery in multicolor microscopy. Founded by scientists and for scientists, we aren't just making a difference, we are different. We're accelerating research and discovery by providing high-quality, purpose-driven products for an outstanding value. With over 28,000 trusted reagents, 100,000+ citations in peer-reviewed publications, and a dedicated team to create custom solutions for your lab, there's nothing our expertise doesn't cover. Discover the BioLegend difference and see how it can make an impact in your lab. Learn more at BioLegend.com
---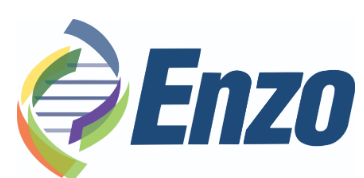 Enzo Life Sciences - stand 35
Enzo is a manufacturer of labeling and detection technologies from DNA to the whole cell. With over 45 years of experience, Enzo provides novel tools to help support Neuroscience research. We offer a wide array of tools, including Antibodies, ELISA kits, our unique PROTEOSTAT® Aggresome detection kit for neurodegenerative studies, and our IHC detection reagents combined with the most extensive palette of unique chromogens to help you advance your research.

As Scientists Enabling Healthcare, Enzo realizes the value in providing relevant application data to our customers in the Life Science and Drug Discovery markets.
---
Harvard Bioscience - stand 14
Solutions to advance life science!
Harvard Bioscience is combining the expertise and experience of over a dozen leading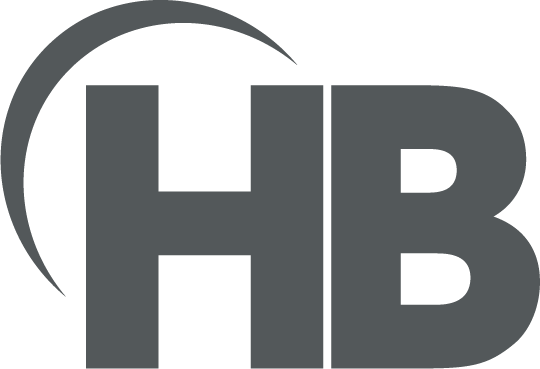 brands to advance your science together with you. We provide solutions for all areas of pre-clinical research and sciences in cellular and molecular markets from one source. As a trusted partner in your laboratory, we look forward to finding the right solution to support your application.
Our brands include Harvard Apparatus, Biochrom, Hoefer, Panlab, Warner Instruments, Hugo Sachs Elektronik, Scie-Plas, BTX, Multi Channel Systems, HEKA and DSI.
Learn more about how our brands can advance your research: https://www.harvardbioscience.com/our-global-brands/overview/
---
Hello Bio - stand 21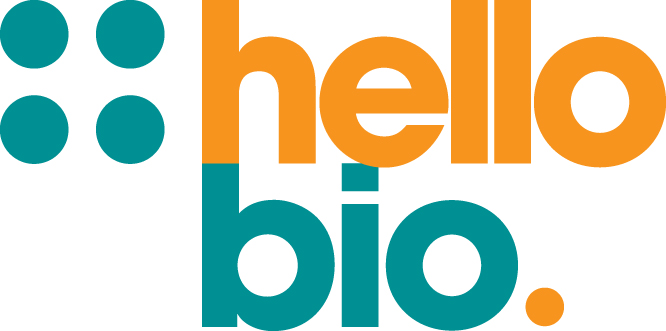 Say hello to prices up to 50% less than other suppliers!
As experienced scientists, we aim to offer high quality research tools at prices so low that as many researchers as possible will be able to afford them.
Our range of high quality life science reagents, buffers, antibodies and biochemicals includes:
Enzyme inhibitors and activators
CRISPR / gene editing products
Chemogenetic & DREADDs
Cell Biology products
Dyes, Labels & Stains
Ion channel modulators
Ionotropic ligands
GPCR ligands
Stem cell modulators
Introducing ValidAbsTM
We also offer the ground-breaking ValidAbsTM range – a unique, highly validated & data rich range of affordable antibodies, tags and neuronal markers.
We'd love you to give us a try!
Expert chemical manufacturers, based in the UK
Endorsed & cited by scientists worldwide
Biologically tested products
Hello BioPromise quality guarantee
Free trials
Fast delivery & everyday low prices
Have you said hello yet?
Visit stand 21 for a free Hello Bio backpack, exclusive discount codes and entry into a great prize draw!
---
Linton Instrumentation - stand 63
---
Magventure - stand 23

MagVenture is a market-leading manufacturer of non-invasive Transcranial Magnetic Stimulation (TMS) systems. Privately-owned and headquartered in Denmark, MagVenture has been pioneering cutting-edge TMS solutions for more than 30 years. MagVenture's TMS systems are used for a wide range of applications in both research and treatment in the fields of psychiatry, neurophysiology, neurology, cognitive neuroscience, and rehabilitation. MagVenture's vision is to offer new hope to patients by transforming how mental health and physical conditions are treated. Our mission is to pioneer safe, effective, and reliable magnetic stimulation therapies, offer innovative and versatile research solutions and work to expand access to magnetic stimulation worldwide. MagVenture's products are available on the global market through direct sales subsidiaries in the USA, Germany, the UK, and Brazil, and through a global network of distributors.
Visit www.magventure.com for more information
---
Molecular Devices - stand 12

Molecular Devices makes scientific breakthroughs possible for academia, biopharma, and government customers. Dedicated to enabling life science labs of the future, where innovative technology and novel research meet, we empower scientists to advance discovery, driving earlier diagnoses and safer therapeutics for patients. Spanning cell line development, 3D biology, and drug screening, our automated, end-to-end solutions streamline and scale complex workflows, while integrated machine learning-enabled analytics allow researchers to easily mine data for insights.
We support the neuroscientific community with the Axon Instruments™ portfolio, which provides comprehensive solutions for patch-clamping that include amplifiers, digitizer, software, and accessories. Our best-in-class instruments facilitate the entire range of patch-clamp technique experiments, from the smallest single channel to the largest macroscopic recordings.
---
Nikon UK, Branch of Nikon Europe BV - stand 16
Nikon Microscope Solutions unit is part of the Nikon Healthcare Business

Division, where our primary aim is to contribute to biological science by utilizing optical and precision technologies. At Nikon Microscope Solutions, we are focused on supporting researchers and clinical laboratory specialists with a wide range of industry leading solutions, suitable for everything from educational to advanced research uses. In addition, our integrated software offers a single platform for simple image capture and measurement tools, as well as detailed observation and analysis functions that utilize Artificial Intelligent tools. Our super-resolution and deep observation technologies make it possible to visualize any biological phenomena, contributing to advances in science.
For more information visit https://www.microscope.healthcare.nikon.com/
---

Pharmidex Pharmaceutical Services Limited - stand 68
Pharmidex is a contract research organisation (CRO) founded in 2002, operating from laboratory facilities in Hertfordshire, UK. Pharmidex provides high quality, cost-effective and rapid solutions to clients in in vitro ADME, Pharmacokinetics, bioanalysis (non-GLP, GLP/GCP) and toxicology (non-GLP, GLP). They also offer expertise in in silico modelling as well as a range of efficacy models supporting oncology, CNS, respiratory, stroke and auto-immune disease programmes. Scientists at Pharmidex are highly experienced in designing, executing, reporting and discussing results of studies to help advance client projects successfully. The client base includes virtual companies, medical charities, academic groups, biotech and pharma companies globally. In addition to fee-for-service offering, Pharmidex are always seeking opportunities to collaborate in grant funded projects with organisations and have a successful partnering track record in this area.
---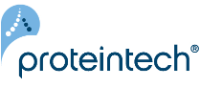 Proteintech - Stand 43
Proteintech is a leading manufacturer of antibodies, immunoassays, proteins and Nanobodies.
Proteintech's comprehensive library of original validation data, product-specific protocols, and 150,000+ product citations enables you to publish faster with reproducible results.
Overview of the Proteintech product range:
Antibodies against 13,000+ human targets. Trial size versions available.
Immunoassay kits
RUO and GMP grade HumanKine cytokines and growth factors
ChromoTek Nanobody-based reagents
Supporting tools and reagents
All products are in stock and available for next day delivery.
Proteintech sites are ISO13485 and ISO9001-2015 accredited. To learn more, please visit www.ptglab.com.
---
Script Assist - Stand 22
Script Assist is an online platform that equips doctors and clinics with the necessary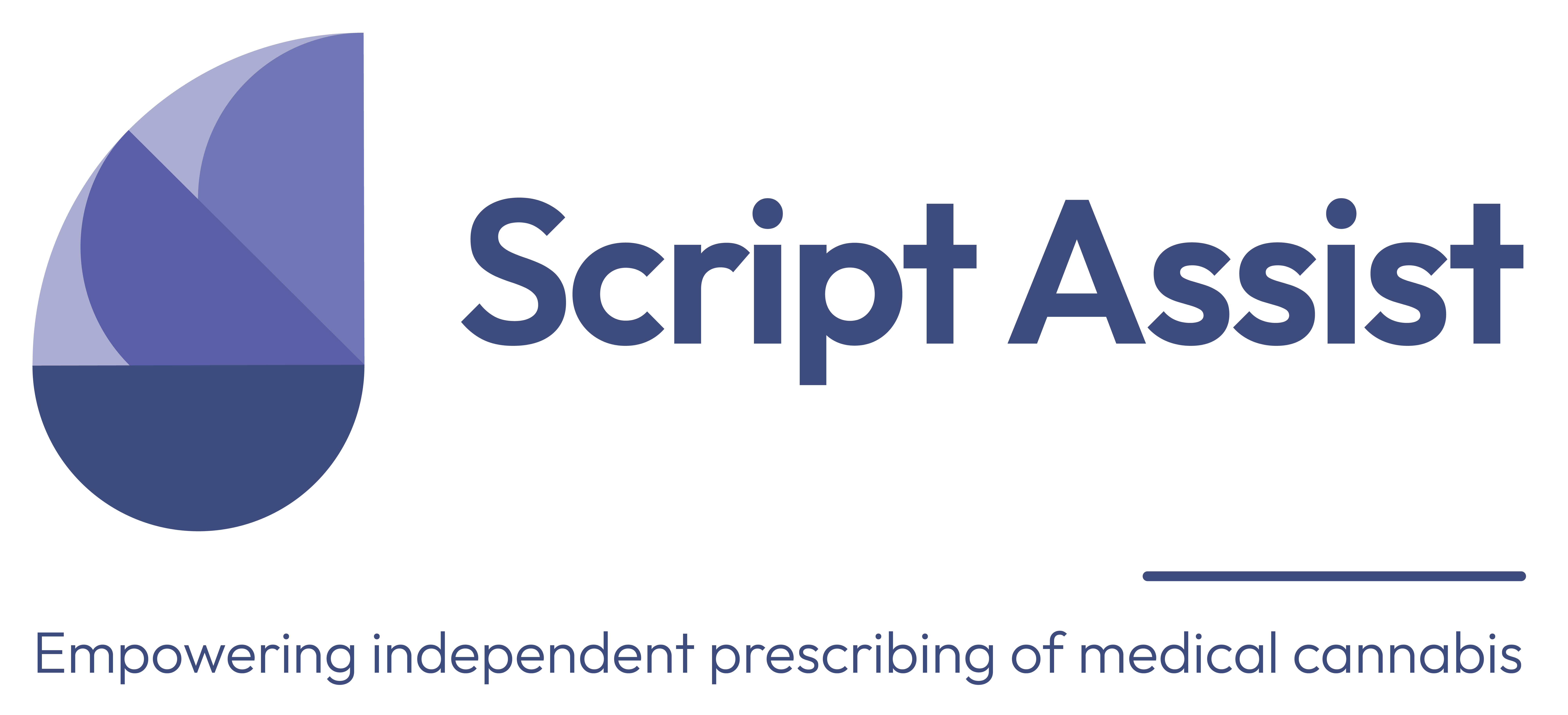 resources to prescribe medical cannabis safely, effectively, and appropriately in their private clinical settings. With Script Assist, clinicians can prescribe medical cannabis without the need for a separate cannabis clinic. The platform provides a free-to-use governance tool, a dedicated patient app, and a data-led formulary. It is designed specifically for specialist clinicians to ensure the safe and effective prescribing of medical cannabis.
---
Stratech Scientific - Stand 15

Stratech supply specialist life science reagents for researchers who need consistent, reproducible results. We have built a reputation over the last 35 years for supplying high quality, competitively priced, reliable products such as the Jackson ImmunoResearch Secondary Antibodies. With our large catalogue of life science research products and services we are confident that if you can't find what you are looking for – we will!
As a family run business, we are dedicated to delivering exceptional product quality with unbeatable technical support and customer service. We offer a full product guarantee and free delivery for non-profits and UK universities. As well as this, we will also plant a tree for every order we receive, helping to tackle the climate issues facing our planet.
For more information www.stratech.co.uk
[email protected]
---
Sophion Bioscience A/S - Stand 28
Sophion was founded in the year 2000 by a group of passionate electrophysiologists, all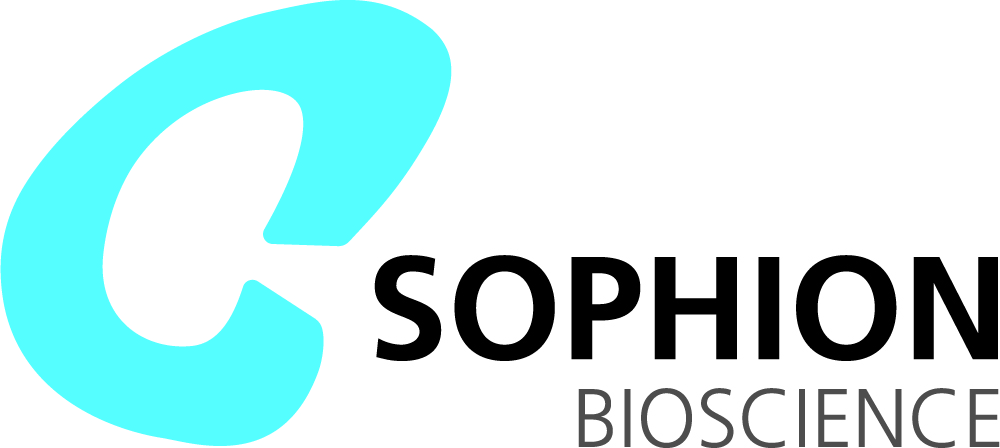 having the shared purpose of making patch clamping objective and independent of user skills to provide faster, more accurate and objective patch clamping results. "To take the voodoo out of patch clamping".
Over the past years, we have developed from a startup into a global organization, but the passion and drive to provide high-performance patch clamp solutions persist.
With our complete technical, biological and application support we help our partners to achieve their targets, and through the continued development of our QPatch and Qube platforms, we ensure that we offer uncompromised data quality in a user-friendly environment from assay setup to data analysis.
To learn more visit https://sophion.com/
---
Transnetyx - Stand 41
---
University of Sussex - Stand 5
The University of Sussex is a leading research institution focused on innovation,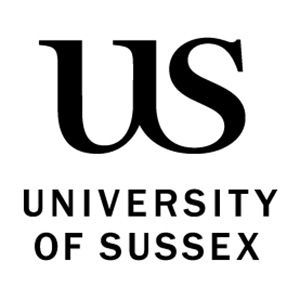 sustainability and collaboration, located in a large campus site in Brighton (UK).
It is a diverse, international and multidisciplinary university hosting specialised research centres and consistently creating new knowledge and cutting-edge solutions to real-world problems. Sussex fosters internal and external partnerships as part of its mission to share expertise with organisations in the private, public and third sector. The university benefits from high-level technology, a local to global strategy and open-minded approach to knowledge, which supports and fuels our students' advancement as well as our teaching and research staff's expertise in their ground-breaking work.
Learn more about our research, our facilities, the support we provide and how to collaborate with us at Collaborate : University of Sussex .
---

VectorBuilder - Stand 42
VectorBuilder's free design service, 100% vector sequence assurance, and viral titer guarantee ensure you confidently focus on your publishable work while saving time and money. So far VectorBuilder has created more than 500,000 vectors, and that's just the beginning. As the company expands GMP-related offerings, the VectorBuilder team continues to build the future of gene delivery from design to therapy.
VectorBuilder's specialties include:
Vector design and cloning (>100 plasmid backbones)
Virus packaging
AAV capsid evolution and biodistribution in mouse and NHP models
GMP services
Viral pseudotyping
CRISPR library construction, dual gRNA libraries
Stable cell line generation
For more invitation visit https://en.vectorbuilder.com/
---

World Precision Instruments Ltd - Stand 39
World Precision Instruments (WPI) is a leading instrument and equipment manufacturer specialized in supporting neuroscience, physiology, electrophysiology and cell imaging research.
We offer a complete line of neuroscience equipment including microinjectors, stereotaxic systems, stimulators, amplifiers, data acquisition, micromanipulators, loupes and surgical instruments.
WPI's products for neurosciences applications have 1000s of citations and include the UMP3T-1 for stereotaxic injections and our new Live Cell Imaging system AutoLCI.
For essential fluidic control, we offer solutions across pumping platforms including syringe, peristaltic, microfluidic and pneumatic microinjection pumps for picoliter to microliter flow.
Come and visit our booth to discuss your applications and discover our latest innovations in Neuroscience and Cell Imaging.
---
Exhibition Only:
2BScientific - Stand 50
Alzheimer's Research UK - Stand 32
ANT Neuro - Stand 17
Brainbox Initiative - Stand 25
Brain Products - Stand 10
British Neuro-oncology Society - Stand 26
BRUKER & Inscopix - Stand 27
Cambridge Electronic Design - Stand 20
Cambridge Phenotyping - Stand 7
Campden Instruments - Stand 40
Charles River - Stand 54
CURE-ND - Stand 30
Digitimer - Stand 38
Epilepsy Research UK - Stand 8
LI-COR Biosciences Ltd - Stand 52
NC3Rs - Stand 51
Neurotar - Stand 49
Noldus Information Technology bv - Stand 22
NPI Elecronic GmbH - Stand 11
PCR Biosystems - Stand 65
Plexon Inc - Stand 48
Physiologicol Society - Stand 69
Quanterix - Stand 18
Royal Society Publishing - Stand 33
RWD Life Science - stand 36
Society Of British Neurological Surgeons - Stand 24
Synaptic Systems - Stand 53
Targetmol chemicals Inc. - Stand 47
Thorlabs Ltd - Stand 46