BNA2023 book of abstracts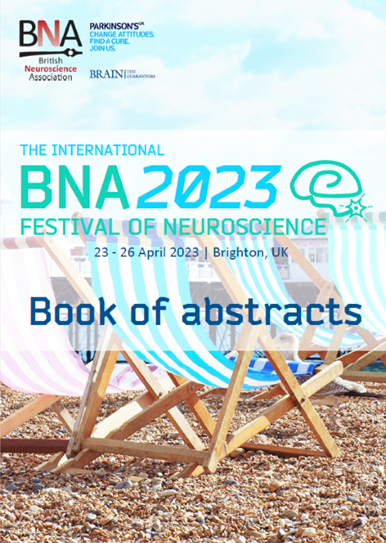 The book of poster abstracts from the BNA2023 International Festival of Neuroscience can be downloaded by clicking on the image on the right. The abstracts contained here were presented as posters over three sessions (days) from 23rd - 25th April 2023.
Please note that the late-breaking poster abstracts do not appear in this document.
The BNA2023 book of abstracts is also available in the BNA's Journal, Brain and Neuroscience Advances (link coming shortly).