Sarah Tabrizi
Professor Sarah J Tabrizi, University College London, Institute of Neurology, UK
New genetic therapies for neurodegeneration
13:00 - 14:00, Thursday 15th April - The Association of British Neurologists Plenary Lecture
---
Biography
Director UCL Huntington's disease centre
Principal investigator at UK Dementia Research Institute at UCL
Professor Sarah Tabrizi graduated in biochemistry, then medicine from the University of Edinburgh in 1992 where she graduated with the Gold Medal. She has worked on research into neurodegenerative diseases since her PhD as an MRC clinical training fellow at UCL. After clinical training, she obtained a DoH National Clinician Scientist Fellowship in 2002 to work on protein misfolding at UCL. She was promoted to Senior Lecturer and Honorary Consultant Neurologist in 2003, and to Full Professor in 2009. Sarah is Director of the UCL Huntington's Disease Centre, which she co-founded with Professor Gill Bates in 2016, and Joint Head of Department Neurodegenerative Disease at the UCL Queen Square Institute of Neurology. In addition to basic bench science, which focuses on cellular mechanisms of neurodegeneration in Huntington's disease (HD), with a focus on new mechanistically driven therapeutic targets. She also leads a large translational research programme in HD that is working towards finding effective disease-modifying treatments. She was the PI of TRACK-HD and Track-On HD, both major international research initiatives aimed at understanding the neurobiology of the neurodegenerative changes in premanifest and early stage HD gene carriers. She was global clinical PI on the world's first 'gene silencing' study for HD using anti-sense oligonucleotide therapy. The full set of results for this trial were published in The New England Journal of Medicine in 2019. This was the first study to show antisense mediated knockdown of a toxic protein in the CNS of adults. Following the success of the trial, and in collaboration with F. Hoffman-La Roche Ltd, an Open Label Extension study and pivotal phase 3 trial are now underway. Sarah has published over 300 peer-reviewed publications to date, has an H-index of 89, and her research work has been the subject of articles in NEJM, The Economist, Scientific American, Science, Nature and The Lancet. She serves on several panels and scientific advisory boards including the MRC Nucleic Acid Therapies board, and for NINDS/NIH. She co-founded, with Sir Michael Rawlins, the UK All Party Parliamentary Group for HD in 2010. In 2014, she was elected a Fellow of the UK Academy of Medical Sciences. In 2017 she received the seventh Leslie Gehry Brenner Prize for Innovation in Science awarded by the Hereditary Disease Foundation, and was appointed as a Principal Investigator at the UK Dementia Research Institute Hub. In 2018 she received the Cotzias Award from the Spanish Society of Neurology and in 2019 she received the Yahr Award at the World Congress for Neurology and the Alexander Morison Medal from the Royal College of Physicians of Edinburgh.
---
Abstract
There are no effective disease-modifying therapies for neurodegenerative diseases such as Alzheimer's (AD), Parkinson's (PD), amyotrophic lateral sclerosis (ALS) or Huntington's disease (HD). Huntington's disease (HD) is a devastating autosomal dominantly inherited neurodegenerative disease and the genetic predictability of HD provides an opportunity for early therapeutic intervention many years before overt symptom onset and at a time when reversal or prevention of neural dysfunction may still be possible. As HD is monogenetic, fully penetrant, and characterised by a long premanifest phase, it is emerging as a potential model for studying therapeutic intervention in other neurodegenerative conditions such as Alzheimer's or Parkinson's disease where no preclinical diagnostic tests exist. In addition, HD manifests with a broad range of clinical symptoms and signs, many of them common to these other diseases, and involves widespread pathology throughout most of the brain involving similar protein misfolding. Understanding of HD pathogenesis is evolving, and I will present an overview of important approaches in development for targeting mutant HTT DNA and RNA (Tabrizi et al Neuron 2019), the cause of HD pathogenesis, and the translational pathway from bench to clinic for a HTT targeting antisense oligonucleotide (Tabrizi et al New England Journal of Medicine 2019, Tabrizi, Science 2020) which is now in phase 3 studies. This study was the first to demonstrate antisense-mediated protein suppression in patients with a neurodegenerative disease. These data suggest that antisense technology has the potential to provide disease-modifying benefits in other neurodegenerative diseases associated with aberrant production of proteins, including ALS, Alzheimer's disease and many other neurodegenerative diseases that currently lack adequate treatments. In my talk I will review genetic approaches in development for Huntington's disease, and other CNS diseases.
---
The Association of British Neurologists Plenary Lecture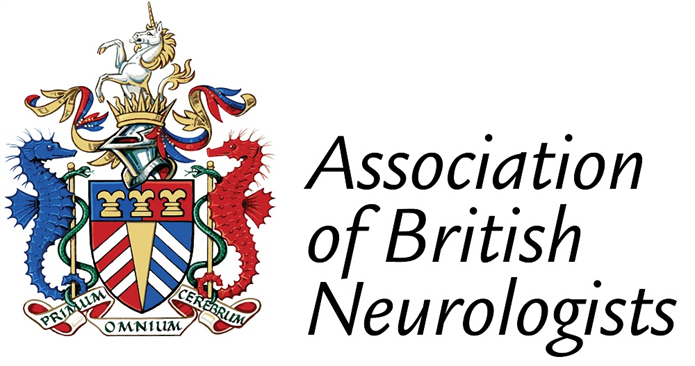 The Association of British Neurologists' aim is to promote excellent standards of care and champion high-quality education and world-class research in neurology. The association has 1500 members. In normal years it holds 2 main conferences each year in May (3 days) and October (1 day) as well as training days for neurological trainees, junior doctors and medical students. Its committees and subspecialty advisory groups contribute to consultations from government, NHS, NICE and others. The ABN Clinical Research Training Fellowship scheme has supported 24 clinical research training fellowships in neurological disciplines resulting in a PhD since 2015.
Visit the Association of British Neurologists website here.
---
Additional websites
Visit Sarah Tabrizi on the UK DRI website here
---