Confirmed supporters

---
We are delighted to announce and grateful to the following organsiations, who are helping to support the BNA2021 Festival of Neuroscience.
---
Annual supporters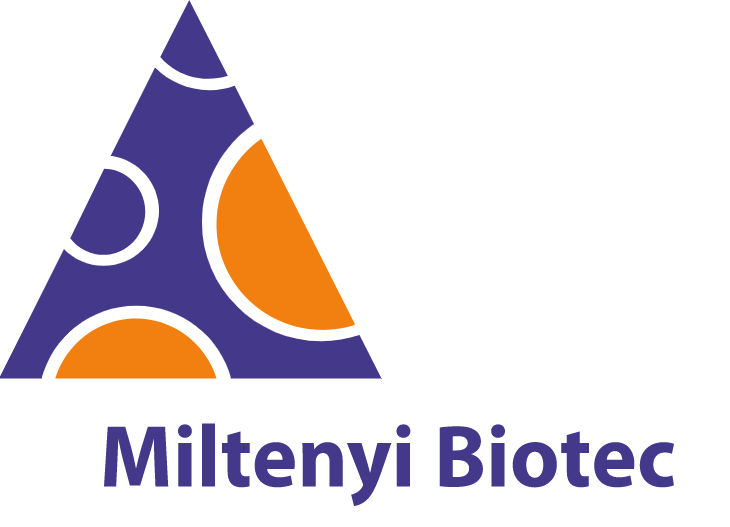 Miltenyi Biotec is a global provider of products and services that advance biomedical research and cellular therapy. Our innovative tools support research at every level, from basic research to translational research to clinical application. This integrated portfolio enables scientists and clinicians to obtain, analyze, and utilize the cell. Our technologies cover techniques of sample preparation, cell isolation, cell sorting, flow cytometry, cell culture, molecular analysis, and preclinical imaging.
Our 30 years of expertise spans research areas including immunology, stem cell biology, neuroscience, and cancer, and clinical research areas like hematology, graft engineering, and apheresis. In our commitment to the scientific community, we also offer comprehensive scientific support, consultation, and expert training. Today, Miltenyi Biotec has 2,500 employees in 28 countries – all dedicated to helping researchers and clinicians around the world make a greater impact on science and health.

Scientifica specialises in providing cutting-edge equipment optimised for electrophysiology, multiphoton imaging and optogenetics research. This, along with our friendly, helpful and knowledgeable staff, empowers researchers to overcome experimental hurdles and achieve breakthroughs in neuroscience.
Our world-class laboratory equipment allows researchers to gain a better understanding of the nervous system and neurological diseases such as Alzheimer's, Parkinson's and epilepsy.
From the UK, we manufacture and distribute high-quality instruments to universities, pharmaceutical companies and research laboratories to more than 40 countries worldwide. At the beginning of 2016, Scientifica opened an office in the United States, its first office outside of the UK. The new office, based in New Jersey, will improve our ability to support our growing number of customers in North America.
We also have a number of selected local distributors in countries around the world.
What we do:
Electrophysiology
Scientifica, in collaboration with world-class researchers, has developed our own range of pioneering instruments for electrophysiology studies, including microscopes, cameras, micromanipulators and stages. To complement these products, we also sell equipment from well-known suppliers to provide a single source for all your electrophysiology needs. Suppliers include CoolLed, Molecular Devices, Multi Channel Systems, Nikon, npi electronic, Olympus and TMC.
Multiphoton Imaging
Scientifica's award-winning multiphoton imaging systems enable researchers to harness a powerful technique for visualising structures deep within thick tissues. They accommodate a broad range of experimental needs and parameters for excellent image quality and data collection both in vitro and in vivo.
Optogenetics & Uncaging
The emerging field of optogenetics promises an exciting future for neuroscience and electrophysiology research along with the targeted application of drugs thanks to uncaging. Scientifica's offerings in this area are quickly evolving, and our state-of-the-art LASU system enables laser applied photostimulation experiments at multiple wavelengths.
Festival supporters
As a global life sciences company, Abcam identifies, develops, and distributes high-quality biological reagents and tools that are crucial to research, drug discovery and diagnostics. Working across the industry, the Company supports life scientists to achieve their mission, faster.

Brain Electrophysiology Laboratory  Company (BEL)

BEL's Geodesic Head Web for dense array EEG is compatible with Ripple's Quest HD and Magstim/EGI's EEG systems.  BEL's SOURCERER software for source analysis utilizes cloud computing, machine learning and new inverse methods.  BEL's cloud based FLOW EEG/ERP database and workflow manager streamlines laboratory processes, improves reproducibility and enhances collaboration. 

Lundbeck Foundation: The Brain Prize
Proteintech
We warmly invite your organisation to join us at the BNA2021 Festival of Neuroscience. Please contact [email protected] .