Public daytime programme
Date: Thursday 11th April 2019
Time: 6pm – 9pm (screenings 6.30; wine reception 7.45).
Duration: 3 hours
Location: An Pálás Theatre, Merchants Road Lower, Galway

Date: Saturday 13th April 2019
Time: 1pm – 4.30pm
Duration: 3.5 hours
Location: Science Gallery at Trinity College Dublin

Date: Saturday 13th April 2019
Time: 6.15pm. Meet and greet from 5.30 pm.
Duration: 2 hours
Location: The Hilton Garden Hotel, Dublin Custom House, Custom House Quay, Dublin 1, D01V9X5

Date: Sunday 14th April 2019
Time: 8pm – 10pm
Duration: 2 hours
Location: The Ferryman Townhouse, 35 Sir John Rogerson's Quay, Dublin 2

Date: Monday 15th April 2019
Time: 10am – 11.30am
Duration: 1.5 hours
Location: Workbench Space, Bank of Ireland, Trinity College Branch

Date: Monday 15th April 2019
Time: 6.30pm - 8.30pm
Duration: 2 hours
Location: Paccar Theatre, Science Gallery, Trinity College Dublin

Date: Tuesday 16th April 2019
Time: 9.30am –12.30pm
Duration: 3 hours
Location: Knowledge Exchange, Biomedical Sciences Building, Trinity College Dublin, Pearse Street, Dublin

Date: Official Opening of Installation Tuesday 16th April at 5.30pm
Time: 11am to 7pm
Duration: Tuesday 16th April - Wednesday 17th April
Location: Acenture Gallery, Upstairs, Science Gallery Dublin, Trinity College.

Cognitive Musicology via Synaesthesia

Date: Tuesday 16th April 2019
Time: 6.30pm – 8.00pm
Duration: 1.5 hours
Location: Katherine Brennan Hall, Royal Irish Academy of Music, 36-38 Westland Row (near Pearse Station).

Date: : Tuesday 16th April 2019
Time: 7pm – 8.30pm (Welcome reception from 6pm)
Duration: 1.5-2 hours
Location: Tercentenary Hall, Trinity Biomedical Sciences Institute, Trinity College Dublin

Date: Wednesday 17th April 2019
Time: 6pm to 7.30pm
Duration: 1.5 hours
Location: Paccar Theatre, Science Gallery, Trinity College Dublin

Date: Wednesday 1th April 2019
Time: 7.30pm
Duration: 50 minutes
Location: Samuel Beckett Theatre

Date: Thursday 18th April 2019
Time: 2pm – 5pm (doors opening at 1.30)
Duration: 3 hours
Location: Paccar Theatre, Science Gallery Dublin

Date: : Thursday 18th April 2019
Time: 6.30pm to 7.45pm
Duration: 1 hr 15 mins
Location: Old Anatomy Theatre, Trinity College Dublin

Date: Friday 19th April 2019
Time: 7pm
Duration: 75 minutes
Location: Samuel Beckett Theatre
Brain Movie Night!
Date: Thursday 11th April 2019
Time: 6pm – 9pm (screenings 6.30; wine reception 7.45).
Duration: 3 hours
Location: An Pálás Theatre, Merchants Road Lower, Galway
The event will screen two short movies that were commissioned as part of the Science on Screen collaboration between the CÚRAM Centre for Research in Medical Devices and the Galway Film Centre. "A Tiny Spark" examines the effect of cerebrovascular illness and stroke on people's lives and specifically looks at research into the blood clots that cause stroke. With a mixture of dramatic first person accounts and beautiful animation sequences highlighting the functions of the various parts of the brain, "A Tiny Spark" is a film about science's ability to affect real change for human life. In "Feats of Modest Valour", three individuals live clockwork existences, dictated by a strict regime of medication to manage the physical reality of living with Parkinson's disease. Interwoven with their stories, we see researchers who are developing a novel therapeutic approach which they hope will revolutionise treatment of the condition. Guided by stunning animated sequences, it delves into the brain of someone with Parkinson's disease, and shows how dying cells can be replaced by stem cells supported by a natural biomaterial 'scaffold'.
Target audience: Everyone with an interest in the brain and in brain conditions, especially stroke and Parkinson's.
Contact for enquiries: Eilís Dowd, Galway Neuroscience Centre and Neuroscience Ireland, E: eilis.dowd@nuigalway.ie
This event is organised by the Galway Neuroscience Centre.

---
Brain Research – Ask the Scientist!
Date: Saturday 13th April 2019
Time: 1pm – 4.30pm
Duration: 3.5 hours
Location: Science Gallery at Trinity College Dublin
Ever wondered what exciting and ground-breaking brain research is going on in Ireland? Well now is the time to find out! Join us for a stimulating afternoon in Science Gallery at Trinity College Dublin when scientists from throughout Ireland will present their research to a public audience in just 5 minutes! You, the audience will vote for what you think is the best presentation – based on how engaging, entertaining and informative the speaker is. This will be followed by an opportunity to ask the scientists any question you have about the brain and their research....followed by a chat over a cup of tea & cake!
Speakers include:
Dr. Sabina Brennan, Trinity College Dublin: Resilience and Risk - Defying Dementia
Dr. Áine Kelly, Trinity College Dublin: Sweat and the Synapse
Prof. George Kernohan, Ulster University: How do we care for people with dementia?
Prof. Orla Hardiman, Trinity College Dublin & Beaumont Hospital: Clinical Trials in Amyotrophic Lateral Sclerosis - Past, Present and Future
With more to come!
Target audience: Members of the public, people living with brain disease and family carers, healthcare professionals, researchers and students
Contact for enquiries: Dr. Carol Rogan, Scientific Coordinator, Dementia and Neurodegeneration Network Ireland (DNNI). M: + 353 86 1451068; E: carol.rogan@alzheimer.ie
This is event is organised by the Dementia and Neurodegeneration Network Ireland (DNNI): DNNI is an innovative and ambitious all-Ireland research network, comprising over 60 leading Irish academics in the field. DNNI seeks to support and facilitate collaborative interdisciplinary research integrating the basic, clinical and social sciences. The aim is to bring about a demonstrable impact on dementia and neurodegeneration disease research, knowledge translation and policy development.

---
Huntington's Disease: Hope For A New Decade
Date: Saturday 13th April 2019
Time: 6.15 pm. Meet and greet from 5.30 pm.
Duration: 2 hours
Location: The Hilton Garden Hotel, Dublin Custom House, Custom House Quay, Dublin 1, D01V9X5
Huntington's Disease owes its name to the observations of three generations of a family of physicians working in New York in the 19th century. Father, son and grandson noted the particular symptoms of this hereditary neurodegenerative disease in multiple generations of an affected family attending their practice. The grandson George Huntington published the first English language paper in 1872, since then, physicians, researchers and family members have contributed to significant milestones in the quest to understand and treat HD. The identification of a specific HD gene (HTT) in 1993 provided an important platform for the work of today's neuroscientists and researchers, including that of our keynote speaker G. Bernhard Landwehrmeyer MD, FRCP Full Professor of Neurology at Ulm University Hospital, Germany where the Central Coordination of the European Huntington's Disease Network (EHDN) is situated. He was instrumental in founding EHDN in 2004 and served as Chair of the Executive Committee until 2014. EHDN serves as a platform for professionals, people affected by HD, and their relatives to facilitate working together throughout Europe and conducts large prospective natural history studies in HD. Professor Landwehrmeyer served as Principal Investigator in numerous HD trials and is PI of the CHDI-sponsored Enroll-HD study https://www.enroll-hd.org/
Professor Orla Hardiman, HSE Clinical Lead in Neurology, Professor of Neurology, Trinity Biomedical Institute, TCD and Consultant Neurologist at Beaumont Hospital will discuss HD developments in Ireland. Professor Hardiman is a prominent advocate for neurological patients and highlights the need for the development of regional and national specialist centres for rare neurological conditions in Ireland.
Target audience: People impacted by Huntington's disease (HD), neuroscience researchers, health professionals and anyone with an interest in the brain and brain disorders.
Contact for enquiries: Patricia Towey, Huntington's Disease Association of Ireland, E: info@huntingtons.ie.
This event is organised by the Huntington's Disease Association of Ireland - a national voluntary organisation providing information and support to people impacted by HD.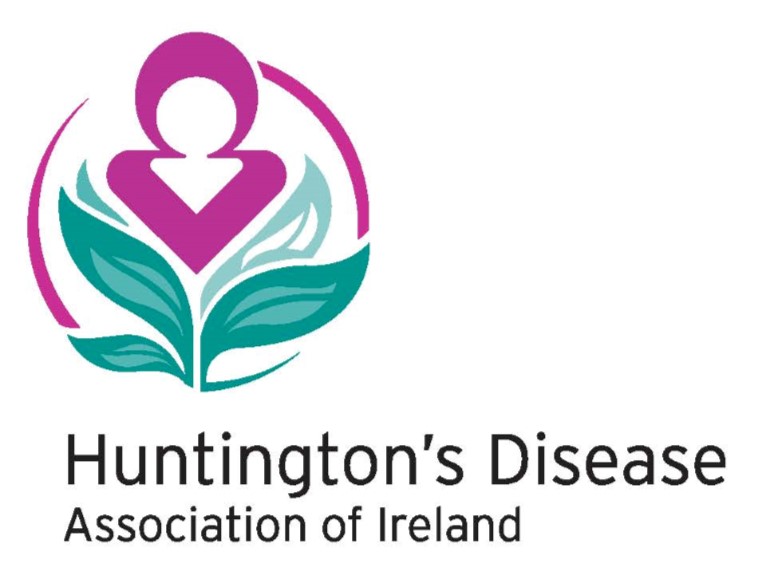 ---
Neuroscience on Tap
Date: Sunday 14th April 2019
Time: 8pm – 10pm
Duration: 2 hours
Location: The Ferryman Townhouse, 35 Sir John Rogerson's Quay, Dublin 2
Please join your BNA friends at Neuroscience on Tap for a fun filled night, bringing together students, academics and the general public to discuss neuroscience research topics at an enjoyable social occasion. This event will offer PhD students the opportunity to present their research in a relaxed interactive environment, catch up with colleagues, meet others with interest in the field and loosen up with a refreshing beverage after a hard day of science at BNA.
Members wanting to participate should provide information describing their research to Charlotte Callaghan (callaghc@tcd.ie) by February 6th. Presentations are approximately 10mins each, props are encouraged.
Target audience: the general public, graduate students, PhDs, PIs and anyone with a healthy interest in neuroscience
Contact for enquiries: Charlotte (callaghc@tcd.ie) or Jen (rouinej@tcd.ie)
This event is convened by Neuroscience Ireland and Science Foundation Ireland.

---
Young Minds Matter: How to Support Young People's Mental Health
Date: Monday 15th April 2019
Time: 10am – 11.30am
Duration: 1.5 hours
Location: Workbench Space, Bank of Ireland, Trinity College Branch
As children grow up through their teens and into adulthood, they go through big changes in their behaviour, emotions and feelings. This is natural but for many teenagers, school, their social and family life can be challenging. But for some, anxiety, depression, eating disorders, and self-harm or suicidal thoughts are a few of the deeply troubling problems they may experience. So how do we spot the signs of mental health difficulties and what can be done to help vulnerable young people who need support? For those caring for them, difficult decisions have to be made. What is going on in a teenager's developing brain? How do you diagnose a condition that may change as they mature? Are medicines the only answer, or are there other ways to help prevent emotional distress? We invite young people, their families, teachers and carers to join a discussion on this important issue. Find out what is going on in the brains of young people whose mental health is challenged and the treatment options available to them. Discover how new ways of thinking can help them manage anger, build confidence and improve their well-being. And our experts want to hear your views too.
We would be pleased if a young person or a carer in the audience would like to tell us very briefly about their own experience of mental illness. To find out more, contact Elaine Snell, esnell@neuroethicssociety.org.
Speakers:
Paramela Santosh ,King's College London
Mitul Mehta, King's College London
Gabriela Pavarini, University of Oxford
Chair - Elaine Snell, International Neuroethics Society
Target audience: Young people, parents, carers, teachers and the general public
Contact for enquiries: Elaine Snell esnell@neuroethicssociety.org
This is event is jointly organised by the International Neuroethics Society, British Association for Psychopharmacology and Aware.

---
Epilepsy Research: a window into dysfunction of the human brain
Date: Monday 15th April 2019
Time: 6.30pm - 8.30pm
Duration: 2 hours
Location: Paccar Theatre, Science Gallery, Trinity College Dublin
Epilepsy is a common brain disorder in which there is a tendency to have repeated seizures. Roughly 40,000 people in Ireland have epilepsy. Globally, 50 million people live with epilepsy. For people living with epilepsy the condition has a significant impact on their quality of life. The condition also impacts upon parents, siblings and caregivers of people living with epilepsy.
Animal models of epilepsy have generated a great deal of knowledge related to the neurobiological basis of epilepsy. However, fundamental neuroscience issues pertaining to epilepsy remain. The best alternative to animal model would be to conduct scientific studies in a complete homologous 'model' i.e. human brain tissue or cells. Increasingly neuroscientists are taking the opportunity to study human material obtained from patients living with epilepsy. Examples of these approach are as follows. Live human brain tissue obtained from brain surgery for the treatment of epilepsy can be taken to the laboratory to study how brain cells generate electrical activity. Alternatively, blood samples can be obtained from patients and using stem cell technology human brain cells can be derived for functional or genetic studies.
Researchers from FutureNeuro (Dr Susan Byrne) and Trinity College Dublin (Prof. Mark Cunningham) will lead a public discussion highlighting approaches using human samples and how they can contribute to diagnosis and treatment of epilepsy. The clinical perspective on these approaches will be provided by a neurologist (Dr Peter Widdess-Walsh) who treats patients living with epilepsy. Finally, we will hear the thoughts and experiences from a patient perspective (Victor Kehoe). Each speaker will talk for 15 minutes with 45-60 minutes for a panel discussion with the audience.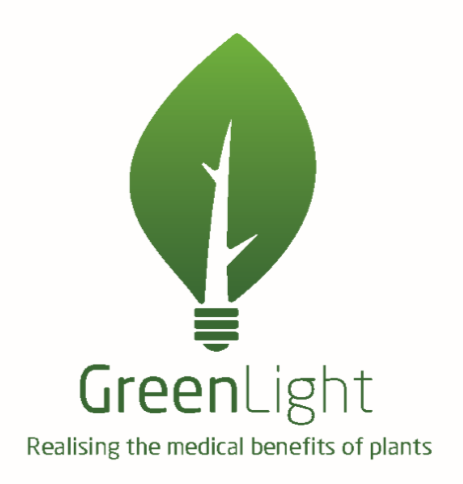 Target audience: Members of the general public interested in the latest epilepsy research, particularly studies using human material research and research exploring new treatments and methods of diagnosis for epilepsy.
Contact for enquiries: Professor Mark Cunningham (mark.cunningham@tcd.ie)
This event is sponsored by GreenLight Medicines.
---
Supporting patient and patient organisation involvement in neuroscience research
Date: : Tuesday 16th April 2019
Time: 9.30 am – 12.30 pm
Duration: 3 hours
Location: Knowledge Exchange, Biomedical Sciences Building, Trinity College Dublin, Pearse Street, Dublin
This event is organised by the Neurological Alliance of Ireland, the national umbrella representing over thirty neurological charities. The event aims to highlight the importance of patient involvement in neuroscience research in Ireland and how this is being supported through the work of patient organisations and the PPI ignite academic initiative. The seminar will feature examples from both the UK and Ireland of patient organisations who are working to support and promote research into neurological conditions. This is an important event for researchers, patient organisations and people with neurological conditions to understand the importance of patient involvement in all stages of neuroscience research and how this can be actively facilitated and supported. Refreshments will be provided.
Speakers include:
Tom Scott, Chair of the Neurological Alliance of Ireland
Joan Jordan, Content Co-ordinator, EUPATI
Professor Veronica Lambert, Full Professor of Children and Family Nursing & HRB PPI Ignite Lead for Dublin City University
Patricia Towey, Huntington's Disease Association of Ireland
Dr Simon Stott, Deputy Director of Research, Cure Parkinson's UK
Dr Jon Stamford, Neuroscientist and Co-founder of Parkinson's Movement and Parkinson's Inside Out
Target audience: Neuroscience researchers, patients, patient organisations, patient advocates.
Contact for enquiries: Mags Rogers, Neurological Alliance of Ireland, E: naiireland@eircom.net
This is event is organised by the Neurological Alliance of Ireland.

---
Connecting - Visual Art Installation
Date: Official Opening of Installation Tuesday 16th April at 5.30pm
Time: 11am to 7pm
Duration: Tuesday 16th April - Wednesday 17th April
Location: Acenture Gallery, Upstairs, Science Gallery Dublin, Trinity College.
Connecting' is a site specific video installation that explores in an abstract, imm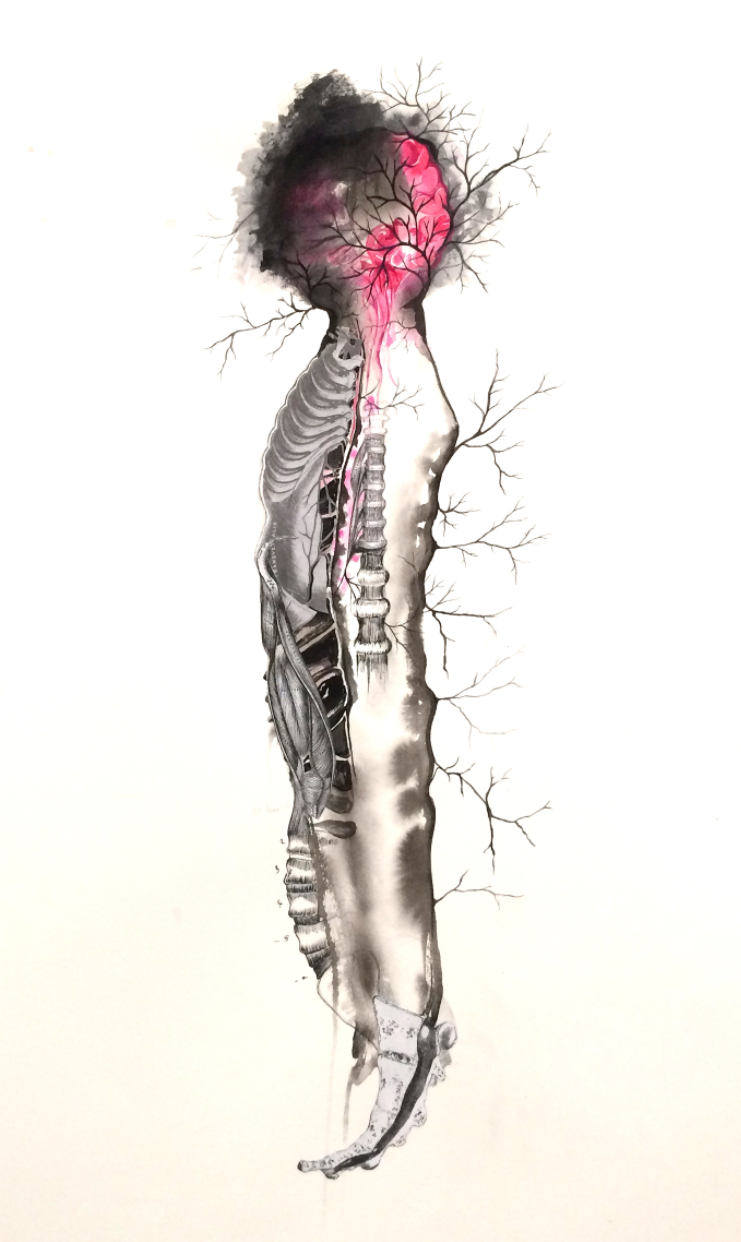 ersive way a brain, memory, thought and emotions. Installed at the Acenture Gallery, Science Gallery Dublin for the duration of the British and Irish Neuroscience Festival 2019, the installation consists of multiple overlaying video footage of brain cells, which the artist Joanna Hopkins has recorded through various artist residencies. As the images project through semi transparent material, the images will fade and flicker, at times being translucent and at times being very clear. The installation offers an exploratory, immersive interpretation of our brains. The piece will be accompanied by drawings exploring the brain and central nervous system.
Joanna Hopkins is a visual artist based in Dublin. Her work explores digital technology, memory, the brain and psychology, though video, drawing installation and sculpture. www.joannahopkins.com
Image: The Sympathetic Nerve, Watercolour, collage, pencil and ink; Joanna Hopkins, 2019
Target audience: Suitable for all
Contact for enquiries: joannahopkins.art@gmail.com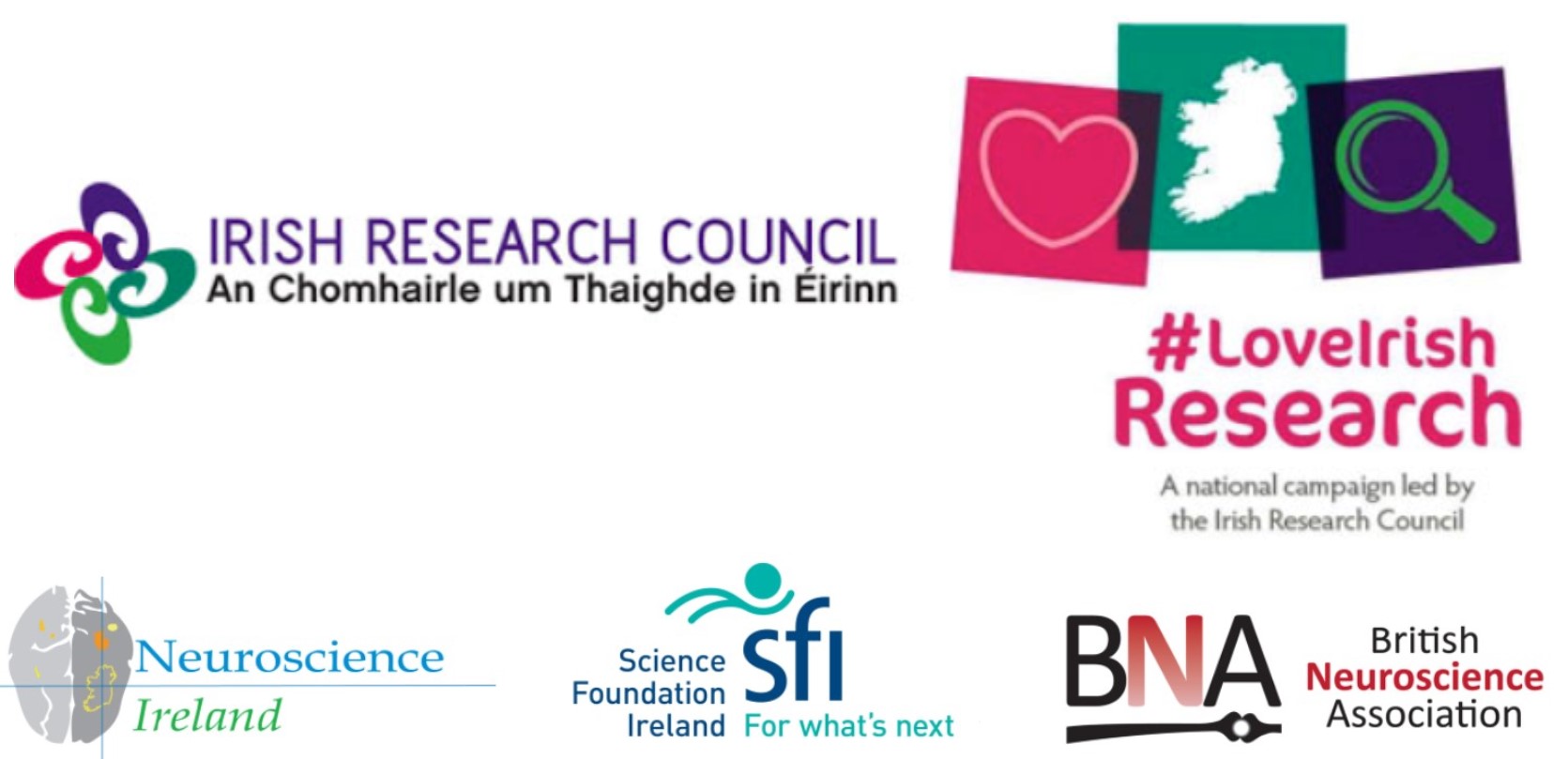 ---
Cognitive Musicology via Synaesthesia
Date: Tuesday 16th April 2019
Time: 6.30pm – 8.00pm
Duration: 1.5 hours
Location: Katherine Brennan Hall, Royal Irish Academy of Music, 36-38 Westland Row (near Pearse Station).
Synaesthesia is a a type of sensory cross-activation that can result in people 'hearing colours' or 'seeing sounds'. Music is a multisensory experience, and some composer-synaesthetes used their synaesthesia as inspiration in their creative practice. For example, A. Scriabin included colour-organ into the score of his symphonic work 'Prometheus the Poem of Fire', to make the harmony changes more evident, while O. Messiaen designed his 'Modes of Limited Transposition' by "colour complexes".
In this event musicians, in collaboration with visual artists, will translate their cross-modal sensory associations and synaesthetic experiences into visuals, projected on screen during the performance, and gestured choreography inspired by kinetic synesthesia. Prof. Anil Seth, Sackler Centre for Consciousness Science, University of Sussex, will give a talk before the performance.
Synaesthesia opens the window into sensory perception and the fascinating world of the mind. As Prof. Anil Seth says: "Your brain hallucinates your conscious reality". Let's look closer at your sensory experience.
Program: A. Scriabin: Piano Sonata N5 op.53,
S. Rachmaninoff: extracts from Rhapsody on a Theme of Paganini op. 43,
E. Granados: Trio op. 50,
T. Doyle: Bealtaine Suite (Irish Traditional)
Visual Artists: Prof. Maura McDonnell, TCD, Pheobe Sun
Gesture Choreography: Valentina Gaia Lops
Svetlana Rudenko, piano
Tim Doyle, violin
Annette Cleary, cello
Roisin Ni Bhriain, flute
Coordinators: Dr Áine Kelly, Dr Richard Roche
Art Image: Timothy Layden
Author of the project: Dr Svetlana Rudenko
Contact for information: Áine Kelly aikelly@tcd.ie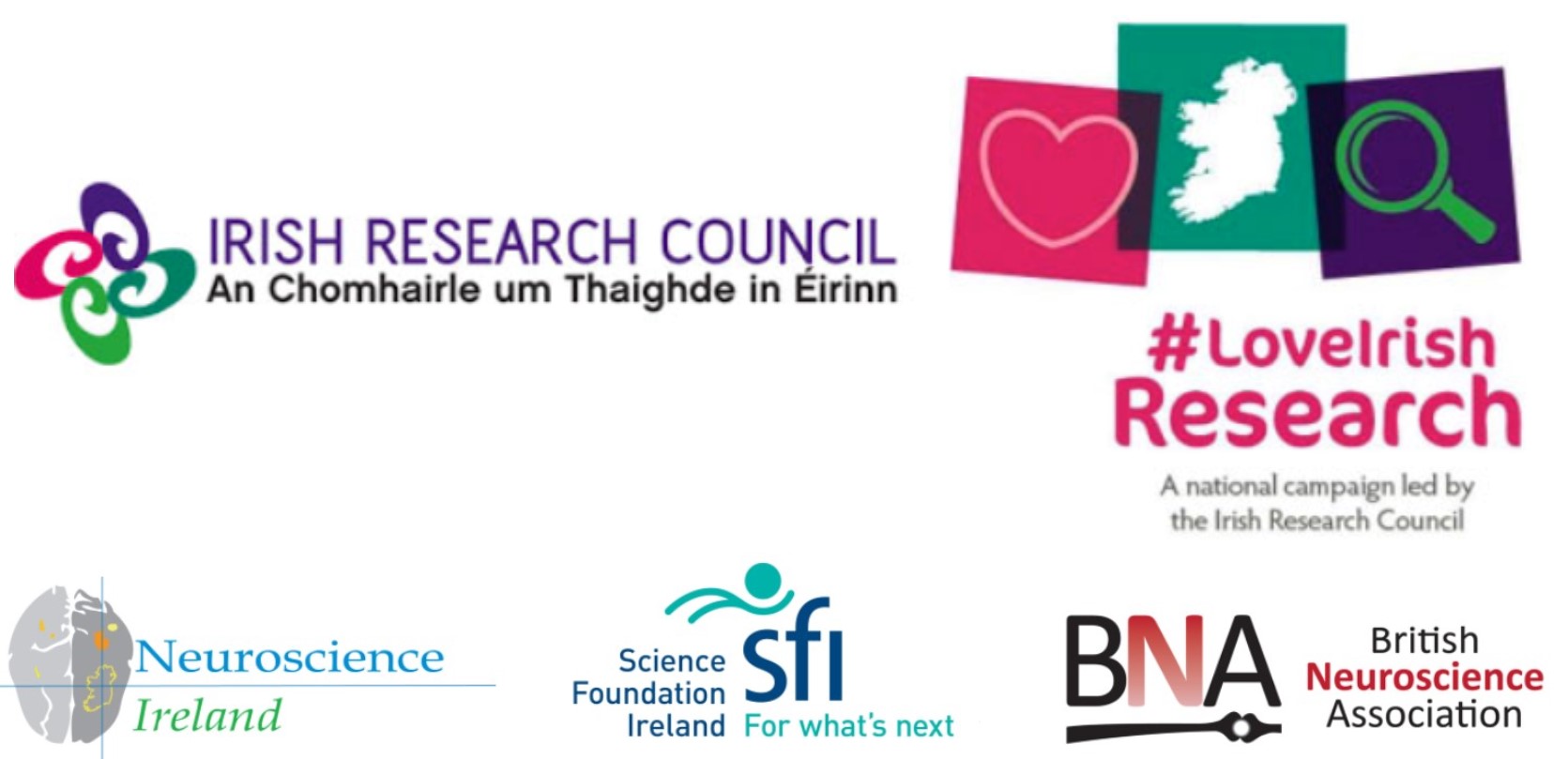 ---
Delirium! When acute illness meets dementia
Date: Tuesday 16th April 2019
Time: 7pm – 8.30pm (Welcome reception from 6pm, wine reception to follow speakers)
Duration: 1.5-2 hours
Location: Tercentenary Hall, Trinity Biomedical Sciences Institute, Trinity College Dublin
When elderly patients, and particularly those with early dementia, suffer acute illnesses or hospitalisation, including fractures, infections or sepsis, they often have profound and disturbing changes in their awareness, their thinking and memory and in their emotional state. This syndrome is known as delirium. These are disorienting, fearful and distressing episodes and although they tend to resolve as the acute illness passes, patients may experience long-term consequences. Although these episodes are extremely prevalent in our hospitals and nursing homes and are typically bewildering to patients and carers, delirium is poorly understood and little discussed with patients or their carers. This public event seeks to explain what is known about how these sudden onset changes occur and how they relate to the underlying condition of the brain through the perspectives of the patient who experiences delirium, the doctor who manages delirium and the neuroscientist who studies delirium.
Speakers
Dr. Shaun O'Keeffe (Consultant Geriatrician): Acute illness and Acute Confusion (delirium)
Ms. Loretta Hughes: The patient experience of Delirium
Dr. Colm Cunningham (Associate Professor of Neuroscience): Studying delirium in the lab.
The session will conclude with adequate time for a wide-ranging and open discussion with questions from the audience.
Subject to audience numbers and contingent on funding the session will be followed by a reception where there will be further time for discussion.
Target audience: The general public. The talks should be of interest to patients, carers and those with a general interest in biology, neuroscience or medicine.
Contact for enquiries: Dr Carol Murray (murrayc7@tcd.ie), Dr Colm Cunningham (colm.cunningham@tcd.ie)

---
The future of depression: from brain plasticity to resilience
Date: Wednesday 17th April 2019
Time: 6pm to 7.30pm
Duration: 1.5 hours
Location: Paccar Theatre, Science Gallery, Trinity College Dublin
Major depression is a debilitating mental illness that, according to the World Health Organization, is the leading cause of disability worldwide, affecting 322 million people (i.e. 4.4% of the world's population).
Depression is a disorder of brain "plasticity", i.e. the ability of nerve cells, connections and circuits within the brain to adapt to environmental changes. Depression arises from combinations of genetic and environmental factors. In common with many other non-communicable diseases (e.g., cardiovascular and metabolic disorders), one well-known risk factor is early life adversity (ELA), e.g. childhood abuse and/or neglect. A shared pathology across these diseases is best conceptualised as "homeostatic shift" or modification of biological equilibrium as one adjusts to chronic stressors. ELA may lead to alterations in stress and immune systems that adversely affect brain plasticity and contribute to causing depression.
Trinity College Institute of Neuroscience researchers will lead a public workshop highlighting these exciting developments in understanding depression biology and explore their contributions to treatment.
Presenters will include a mixture of pre-clinical and clinical researchers: Prof Andrew Harkin, Prof Veronica O'Keane, and Prof Declan McLoughlin. The first brief talk will provide an introduction to the concepts of brain plasticity and stress; the second talk will focus on how early life adversity affects the developing brain and impairs normal homeostatic mechanisms; and the third talk will address how current and new therapies can target brain plasticity to treat depression. The three 15 minute talks will be followed by a 45 minutes discussion with the audience.
Target audience: Members of the general public interested in the latest neuroscience research and treatments for depression
Contact for enquiries: Prof Declan McLoughlin, d.mcloughlin@tcd.ie
This event is organised by Neuroscience Ireland.

---
Fragments
Date: Wednesday 17th April 2019
Time: 7.30pm
Duration: 50 minutes
Location: Samuel Beckett Theatre
Fragments considers the imperfect and unstable nature of memory through an intricate and delicately nuanced new dance work. This intimate dance experience invites the audience and three captivating dancers into a strange and beautiful world of detailed movement, architectural physical forms, fractured video, and shifting soundscapes. With this work, Keenan asks the question: what can we hold on to as our memories alter or even disappear
completely?
Fragments has emerged from two years of research carried out by Keenan with scientists,dancers and family members inspired by childhood experiences of her grandfather's dementia. This work premiered at the Dublin Fringe Festival 2018 where it was nominated for Best Design in the Dublin Fringe Festival Awards.

Fragments is supported by Dublin City Council, Cavan County Council, Dance Ireland and Dublin Fringe Festival through the FRINGE LAB initiative. Developed with the support of Arts Council Ireland 'Next Generation Bursary Award' and presented as a work-in-progress at the Dublin Dance Festival 2018.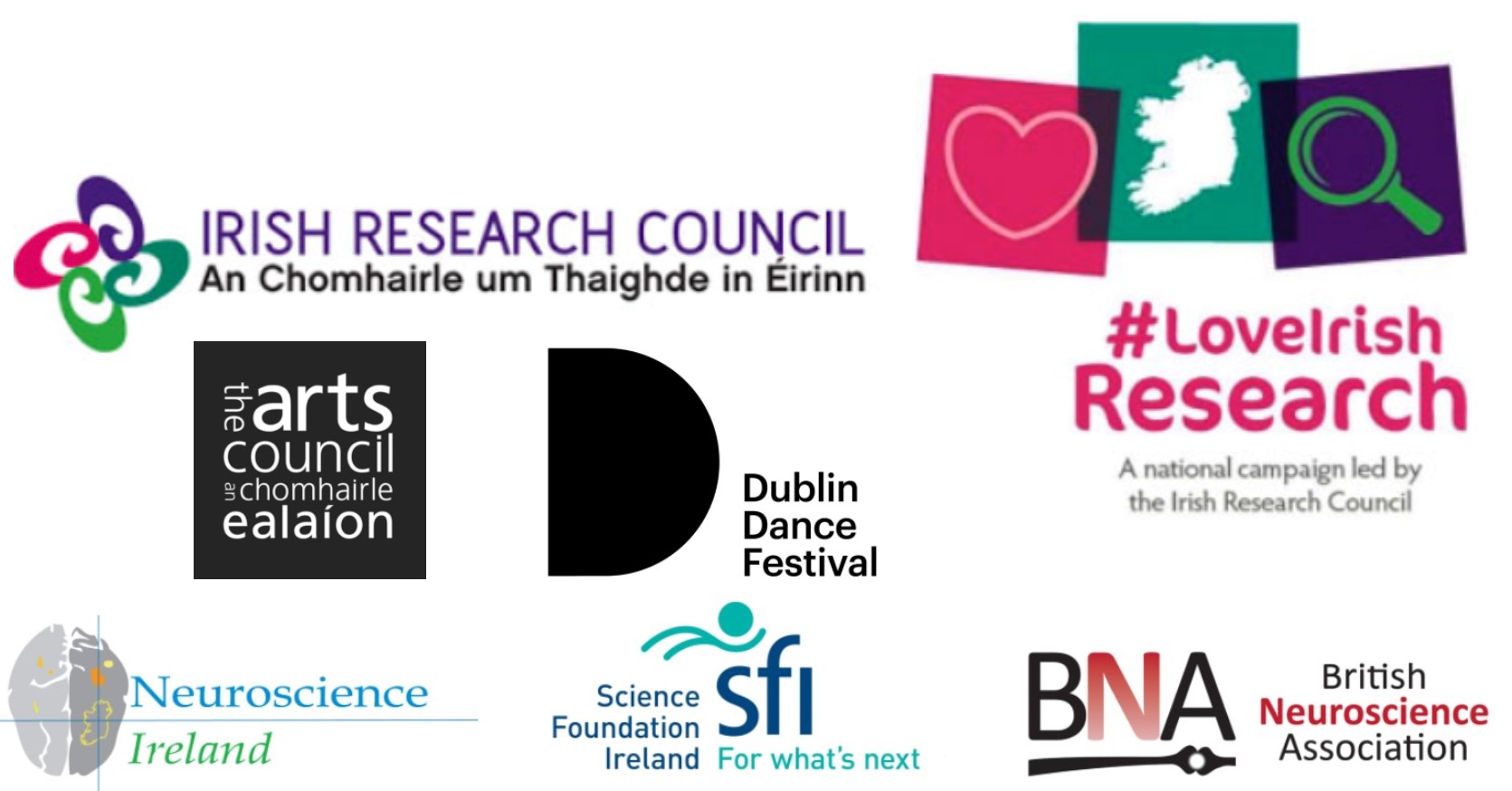 ---
Age of Arts
Date: : Thursday 18th April 2019
Time: 2pm – 5pm (doors open at 1.30 pm)
Duration: 3 hours
Location: Paccar Theatre, Science Gallery Dublin
Experience an interesting, fun afternoon of discussion about how creativity, science and the brain can work together through an arts and social spectrum as we age. Artists and scientists will give informative talks and participate in an open discussion with the audience. This will be followed by an interactive music workshop to spark your creativity.
Speakers include:
Prof Brian Lawlor (Global Brain Health Institute, Mercer's Institute for Successful Ageing, Trinity College Dublin)
Prof Román Romero Ortuño (Global Brain Health Institute, Mercer's Institute for Successful Ageing, Trinity College Dublin)
Prof Philip Napier (National College of Art and Design)
Dr Tara Byrne (Age & Opportunity)
Dr Francesca Farina (Trinity College Dublin)
Dr Jane Bentley (ArtBeatMusic, Global Brain Health Institute)
For more information, visit our website: https://age-of-arts.wixsite.com/2019.
Target audience: The event will be of interest to the public, artists, creatives and those working in the arts, scientists, psychologists, students and people who are the fun side of fifty.
Contact for enquiries: Francesca Farina; age.of.arts.2019@gmail.com
This event is sponsored by the Physiological Society.
This event is FREE to attend, however booking is essential.
This event is a partnership between the Whelan Lab at Trinity College Institute of Neuroscience, Creative Life at the Mercer's Institute for Successful Ageing, St James's Hospital, and the Global Health Brain Institute, Trinity College Dublin.
With thanks to Neuroscience Ireland, Science Foundation Ireland, the Irish Research Council, the National College of Art and Design, Age & Opportunity, ArtBeatMusic and the Recall Initiative.

---
Film screening: Five Letters To The Stranger Who Will Dissect my Brain
Date: : Thursday 18th April 2019
Time: 6.30pm to 7.45pm
Duration: 1 hr 15 mins
Location: Old Anatomy Theatre, Trinity College Dublin
A medical student's first encounter with a cadaver in the anatomy room sends her on a soul-searching quest into the nature of what it means to be alive.
Neuroscience Ireland is delighted to present a screening of the film Five Letters To The Stranger Who Will Dissect My Brain with the writer-director, Oonagh Kearney, in attendance. This short film was awarded Best Irish Short Film at the 2019 Dublin International Film Festival and Oonagh was awarded Best Director of an Irish Short Film at the 63rd Cork Film Festival in November 2018.
The film will be screened in the atmospheric Old Anatomy Theatre in Trinity College Dublin, where part of the film was shot. The screening will be followed by a Q&A with the director.
Writer and Director: Oonagh Kearney
Producer: Roisin Geraghty
Target audience: General Public (note the film is PG)
Contact for enquiries: Áine Kelly aikelly@tcd.ie
PLEASE NOTE: This venue is not wheelchair accessible and there are steep steps up to the seating area.


---
Drama Performance: "Forgotten"
Date: Friday 19th April 2019
Time: 7pm
Duration: 75 minutes
Location: Samuel Beckett Theatre
'Has no one a skitter o' dignity left?'
Presented by Fishamble: The New Play Company. A unique collage of Kabuki dance and Irish storytelling, Forgotten has been a huge international success during the past decade. It is a captivating portrayal of four elderly characters living in retirement homes around Ireland. Pat Kinevane's haunting performance brings to life these sometimes forgotten voices of society.
Drop everything. Book now…captivating, moving, and – yes – even unforgettable.' The Irish Times
'incredibly moving and unequivocally beautiful…' The Scotsman
'a piece of theatre not easily forgotten' The Sunday Tribune
'raw, over-the-top, compassionate performance' The New Yorker
https://www.youtube.com/watch?time_continue=3&v=Y0UBMUFXHNE
Pat Kinevane is a native of Cobh, Co. Cork. He has worked as an actor in theatre, film, television and radio for 27 years. ​In 2016 Pat won a Laurence Olivier Award in London for his Outstanding Achievement as an Actor and a Writer. This prestigous award was shared with Fishamble and Jim Culleton who have been integral to the Production and Direction of Pat's three Solo Shows. As a writer he completed his first full length play The Nun's Wood in 1997 which won a BBC Stewart Parker Trust Award and was produced by Fishamble. Fishamble then produced his second play The Plains of Enna (Dublin Theatre Festival 1999). Pat wrote The Death of Herod for Mysteries 2000 at the SFX. In 2008 his piece Evangeline Elsewhere premiered in New York in the First Irish Festival.
Pat has been touring since 2006 with his three solo pieces Forgotten (Irish Times Theatre Award Nominee) and Silent (Scotsman Fringe First, Herald Angel and Brighton Argus Angel Award) and Underneath (Scotsman Fringe First and Adelaide Fringe Awards) all produced by Fishamble.