Accommodation for BNA2019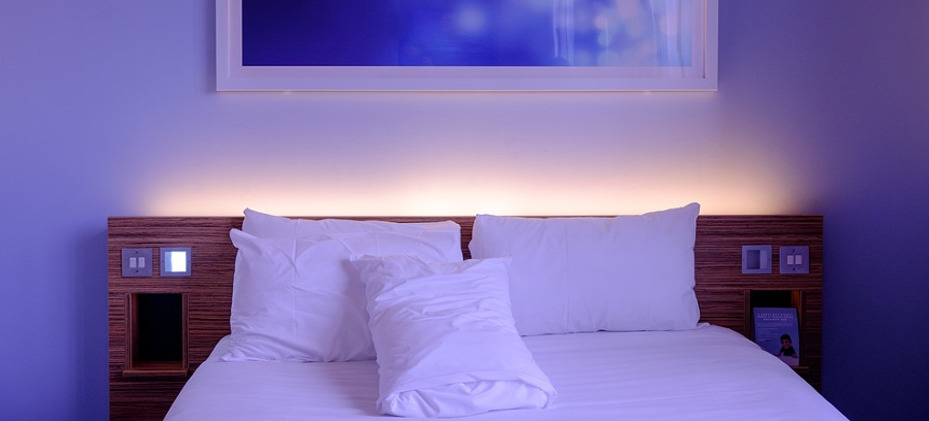 There is a vast array of hotels and accommodation to suit any budget, all within a reasonable distance from the CCD.
Below are some suggested options.
---
The BNA has arranged a special rate for delegates with the Spencer Hotel of £190.60 (single room) or £199.67 (double room) + breakfast for the period over the Festival. Accommodaion can be booked during the registration process or via the link below.
Stars: 4
Bedrooms: 169
The Spencer Hotel's Dublin city centre location ensures you are minutes' walk from The CCD, the entertainment district and shopping quarter, the Luas and Dublin Airport. Avail of free Wi-Fi, The Spencer Health Club with heated pool, Viola Day Spa, parking, East Restaurant and The Spencer Cocktail Bar.
Address: Excise Walk, IFSC, Dublin 1
Tel:+353 (0)1 4338800
Distance from The CCD:0.3 km
---
Stars: 4
Bedrooms: 304
Clayton Hotel Cardiff Lane is located just a 4 minute walk from The CCD and 20 minutes from Dublin Airport. This 4 star hotel offers complimentary WiFi, access to Club Vitae leisure club with a 22m swimming pool, Stir restaurant and Vertigo bar.
Address: Cardiff Lane, Sir John Rogerson's Quay, Dublin 2
Tel:+353 (0)1 643 9500
Distance from The CCD:0.3 km
---
Stars: 3
Bedrooms: 239
Newly refurbished hotel, located in the IFSC, overlooking the River Liffey and only a 5 minute walk to The CCD. Amenities include free Wi-Fi, on-site dining options, business centre, fitness room, laundry room and 24-hr Pavilion Pantry. Perfect for exploring Dublin, just a 10 min walk to city centre.
Address: Custom House Quay, Dublin 1
Tel:+353 (0)1 8541500
Distance from The CCD:0.5 km
---
Stars: 4
Bedrooms: 252
The Gibson Hotel boasts unique qualities including contemporary bedrooms with large glass sliding doors looking out on landscaped gardens, complimentary Wi-Fi, a 24 hour gym and a beautiful relaxation area overlooking the city. The luas tram line stops outside the hotel for easy access to the heart of the shopping on O'Connell street within 10 mins.
Address: Point Square, Dublin 1
Tel:+353 (0)1 681 5000
Distance from The CCD:0.7 km
---
Stars: 4
Bedrooms: 136
Located in the very heart of Temple Bar, the luxury boutique hotel is newly refurbished to a contemporary design. Avail of complimentary Wi-Fi and access to crunch fitness gym. Dine in the sleek and modern Toast Restaurant and enjoy live music 7 nights a week in Buskers Bar.
Address:13-17 Fleet Street, Temple Bar, Dublin 2
Tel:+353 (0)1 6773333
Distance from The CCD:1.4 km
---
Stars: 3
Bedrooms: 120
The Castle Hotel is located in the heart of Dublin City centre, just 2 minutes' walk from O'Connell St. and within walking distance of The CCD and many top attractions. The hotel was renovated recently to combine Georgian elegance with modern comforts. All rooms offer complimentary Wi-Fi, ensuite bathrooms, tea & coffee facilities, telephone and TV.
Address: Great Denmark Street Dublin 1 D01 R640 Ireland
Tel:+353 (0)1 8746949
Distance from The CCD:1.8 km
---
Stars: 4
Bedrooms: 168
Sandymount Hotel is just an 8 minute drive or 30 minute walk from The CCD with a courtesy bus to your conference or event. It is perfect for you to unwind, relax and discover the amazing things Dublin has to offer. All 168 rooms have been carefully renovated and redesigned. Avail of free parking and Wi-Fi as well as delicious food in the newly refurbished Line Out Bar.
Address: Herbert Road, Dublin 4
Tel:+353 (0)1 6142000
Distance from The CCD:1.9 km